Technology Division
Utilizing the best tools for long-lasting development
The strength of digital
We believe that technology is a game of chance and that she smiles at the daring. This is why our teams have developed real know-how across all languages, environments et frameworks de development. Since 1995, Actimage has been supporting its partnerss to meet the challenges of the digital transformation.
The mission of the technology division is to develop and implement digital solutions that most closely meet the needs of our partners in order to facilitate and optimise their day-to-day work. To create solid and strategic solutions, we have structured a pragmatic response which is both global and customisable. Thanks to our iterative approach and our reactivity, we make all of the necessary adjustments so that our solutions can perfectly correspond to our clients' expectations.
The advantages of mobility
The most utilised connected object is the smartphone. This is why the technology division is concentrating its talents on the creation of mobile applications. Still in full evolution (new usage systems, connected watches, headsets), this support offers numerous possibilities that allows us to propose tailored functionalities for our partners' projects.
With a high level of diverse experiences in the mobile sector (heightened reality, social networks, geolocalisation), the technology department adapts itself to the user profile and means of distribution (Android, iOS, tablet), in order to create an easy-to-use and structured model. Actimage guarantees you the ownership of the source code for your applications, as well as, help with the distribution.
Our digital projects
ActiNote A platform dedicated to mobility with a digital pen enabling the dematerialisation of note-taking on smartphones and tablets
Editus A solution offering the combined services of the Luxembourg directory in one mobile application - integrating heightened reality for an optimised local search
European Directorate for the Quality of Medicines A web application allowing information exchange between laboratories
Mercedes A professional application for the drivers of heavy goods vehicles
Ingenious solutions
The success of a solution rests on soundly-developed strategic applications with high performance and availability ratings. The challenge for the technology division is to facilitate your procedures and to support you in the concretisation of your ideas. Thanks to our iterative approach, our partners are included throughout the progress of the project via regular exchanges. We are involved at all steps of implementation, from conception to the deployment of an innovative solution:
Construction of a user path (ergonomics, interface design)
Precise definition of the functional and technical features
Development in the proprietary languages and/or on Open Source
Maintenance and/or redesign of existing solutions
Definition of the application architecture and/or use
Arbitration between a hosted solution or one deployed internally
Tailored development of modules or functionalities
Approval, unit testing, and factory testing
Support and aid in the implementation of the project
Change management via, in particular, the organisation of group or individual training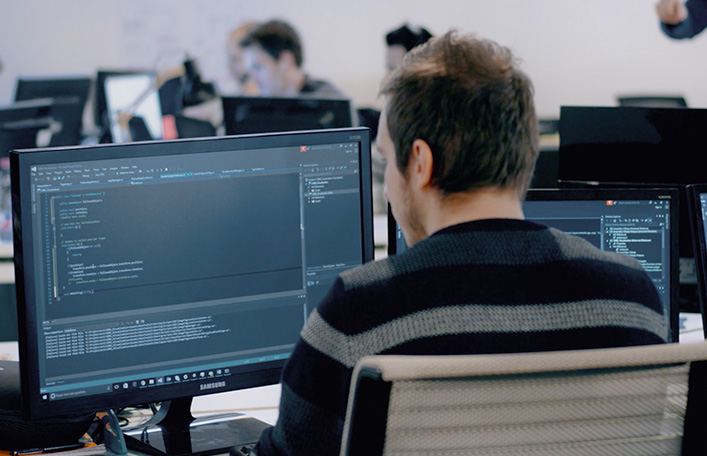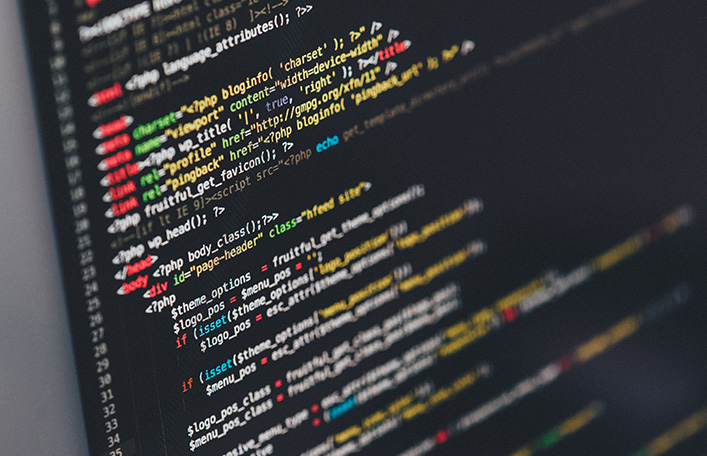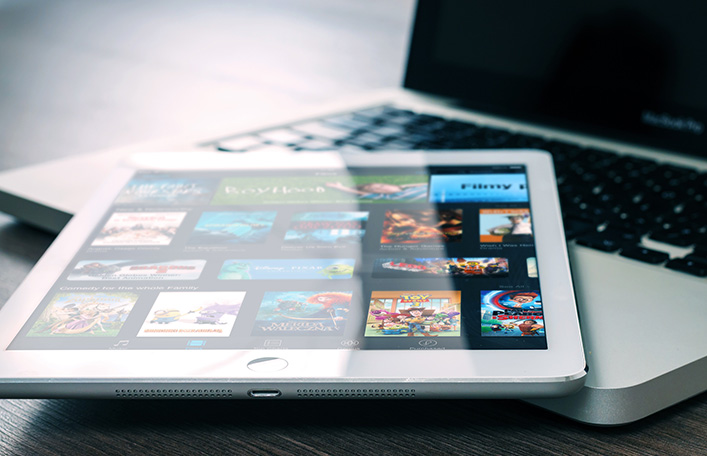 Main languages and framework










Guillaume
Technology Division Director
---
In 19 years of partnership (consultant, then project manager, technical manager, project director, and, finally, branch manager), the key word for my activity at the heart of Actimage has always been confidence. Confidence in my teams and associates who accomplish the missions deferred to them and who achieve the objectives set. Confidence in our clients, built and acquired over time and during projects, which translates into a renewal of contracts and partnerships. And confidence in the technologies, selected by our experts, that are the foundation of any digital service.
Discover our most recent digital projects
Discover our other expert divisions