Learning in a continuously changing digital world
Actimage is constantly seeking new ways to develop the talents of its teams and of its partners. Innovation is at the heart of our identity. Our training center, Actimage Academy, embodies our values. Our main goals are to improve and to share the digital know-how and skills of our teams. We also want to offer excellence in training to digital professionals. The claim for the freedom to develop our talents to the maximum for the benefit of the company and our partners is of great importance to us.
Guarantee of expertise
Meeting the needs of clients
Meeting the challenges of projects
Developing skills

Listening and communicating
Sharing experiences
Networking with professionals & experts

---
Support of digital evolutions
Give teams a move ahead Being proactive with innovation topics
Guidance in the employment path
Linking training and career path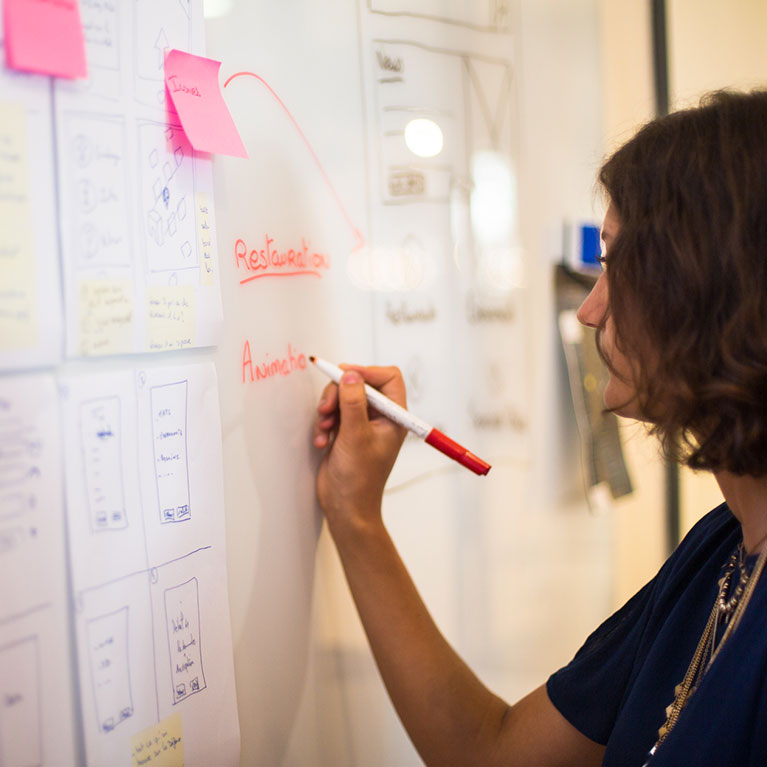 A huge human potential
We are aware that digital professionals must constantly train to be at the heart of technological evolutions. Actimage Academy gives its teams the opportunity to sharpen their skills and to take up new challenges, related to technological developments or growing managerial responsibilities.
Actimage Academy's position
Given the success of our trainings, we have accordingly decided to open it to all public wishing to develop their digital skills. Actimage Academy is registered as a training organization accredited by the French Ministry of Labor, Employment, Vocational Training and Social Cohesion. (Training organization number: 42 67 02 30 04 69)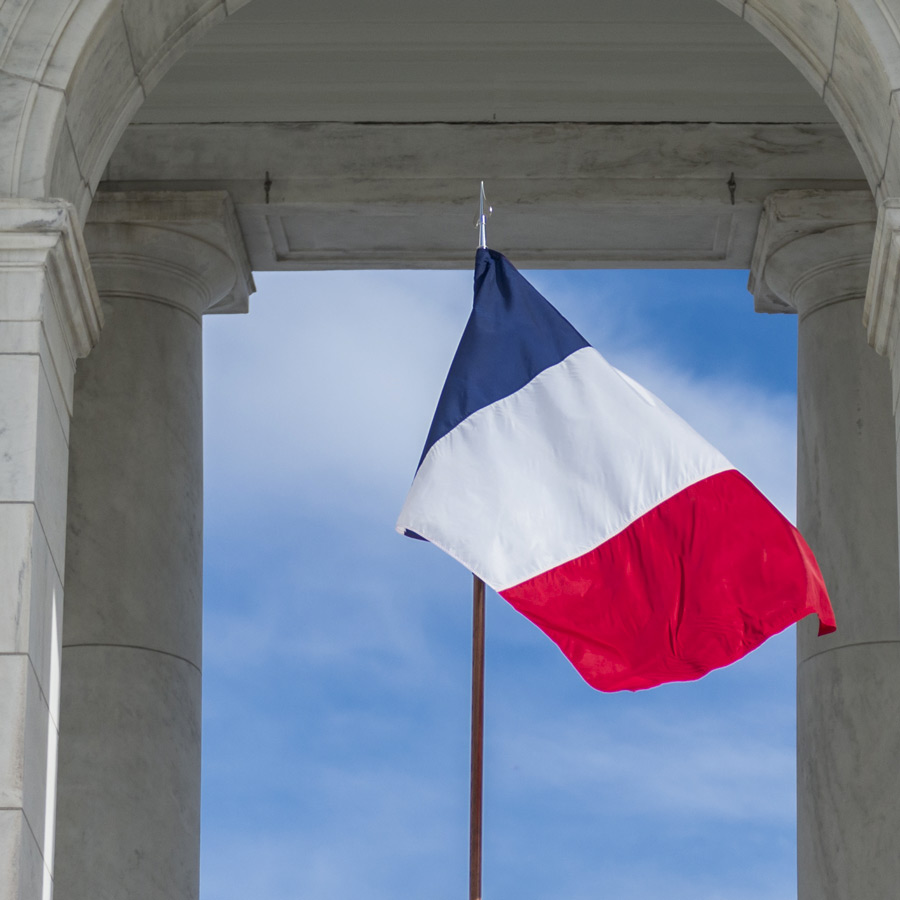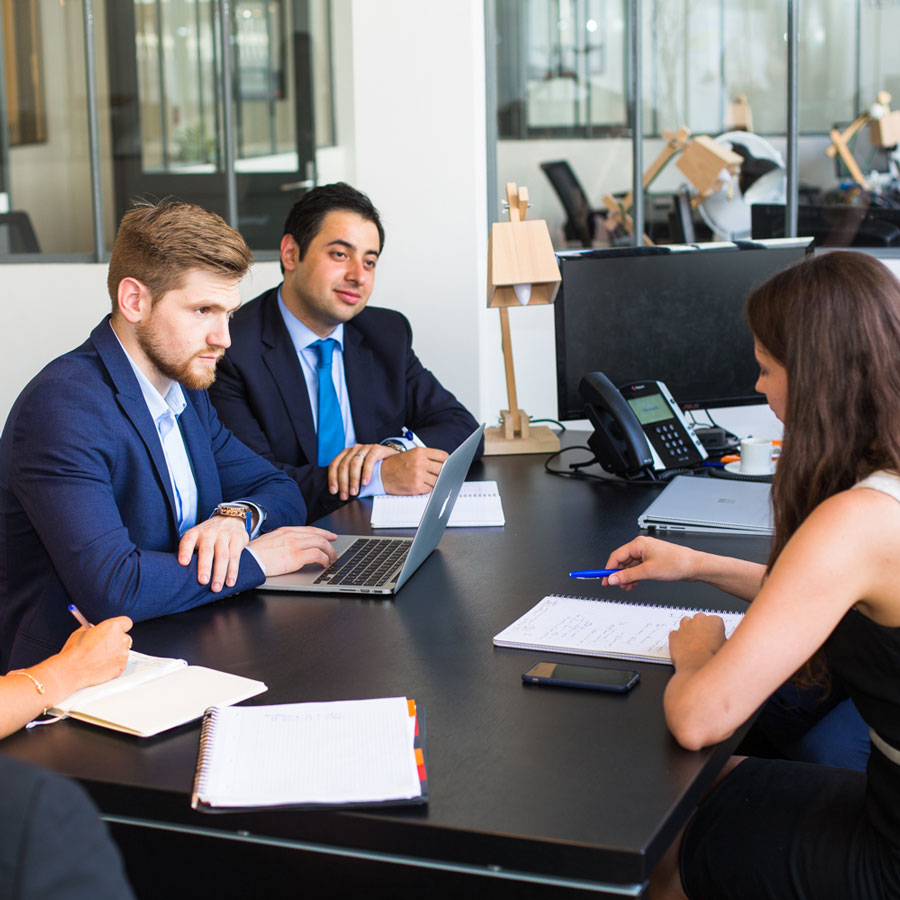 A proven pedagogical approach
Actimage Academy offers comprehensive and operational training courses. We help you develop skills effectively on the main fields of computer science and on several innovative topics - blockchain, HoloLens. Our trainers are recognized experts in their area. They are committed to continuously updating and improving their training, including the comments provided by the participants.
Actimage Academy certifications
Training material plays a key role in our offer. A complete documentation will be handed to you: bibliography, practical exercises, contact with your trainers to keep in touch on the long run, etc. Your new professional competence will be approved by a certificate delivered by Actimage after passing an examination, at distance or in our offices.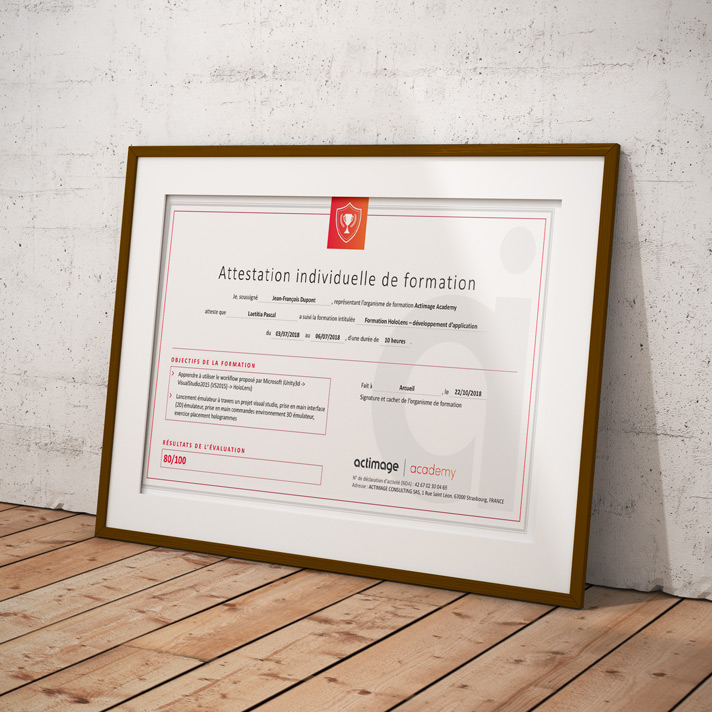 State-of-the-art trainings