Media - Design Division
Creation is at the heart of all our projects
From creation to implementation
Led by our desire to get involved, technology is no longer a limitation, but an accelerator, and source of creativity. Web design and UI/UX are no secret to our teams, who demonstrate imagination and inventiveness in guiding our partners through the conception and implementation of their digital applications..
With a multi-disciplinary culture at the heart of Actimage, our team possesses the following expertise and leverages these to benefit its clients:
Identification of end user needs
Benchmark of existing solutions
Media creation (model, logo, video)
Support during the formulation of a visual identity
Advice on which graphic elements to adopt
Personalised thinking
Our "Media & Design" division aims to place the user's experience at the heart of its approach, using useful, usable, and used solutions. Our teams offer users a unique experience with intuitive and innovative approaches. Via the editorial, ergonomic, functional, and technical conception, and responsive graphic design, we stay at the top of technology interfaces.
One creation follows another, but they are not alike. We make it a point of honour to treat each project individually, with a methodology dedicated to the professional sector and relevant needs. By involving the end users in workshops, or targeting their profile via personas, use-cases and user journeys, we maintain a very high user-satisfaction rate.
A multi-level concept
In a world in full digitisation, our "Media & Design" division never stops at preconceived solutions. We are able to offer solutions for all types of platforms: office applications, websites, internal portals, native and hybrid mobile applications, as well as heightened, mixed and virtual reality headsets. Every project is a challenge that we meet with motivation and efficacy.
We have become experts in the art of adaptability and our projects are diverse and varied. They include, for example:
Tool modernisation: our teams study the existing tool, identify the possible points for improvement, and highlight the new standards to conform to. We agree on the importance of bringing a modern, innovative touch to our partners.
Application redesign: we provide the graphic and functional conception during the creation or deep modification of an application. This phase is one of the first to take place and should not be neglected if you want to win over users.
Creation of a visual identity: to be well-known and recognised, a company needs to possess and promote a strong visual identity. Actimage offers support in the creation/evolution process for graphic design, corporate websites etc.
Implementation of a digital communication system: our consultants control the use of social networks, their features, and their targets.. They also control the web-writing techniques and the strategies for acquiring and creating loyalty in an audience. Actimage is a creative and reliable partner for the optimisation of your communication and marketing campaigns.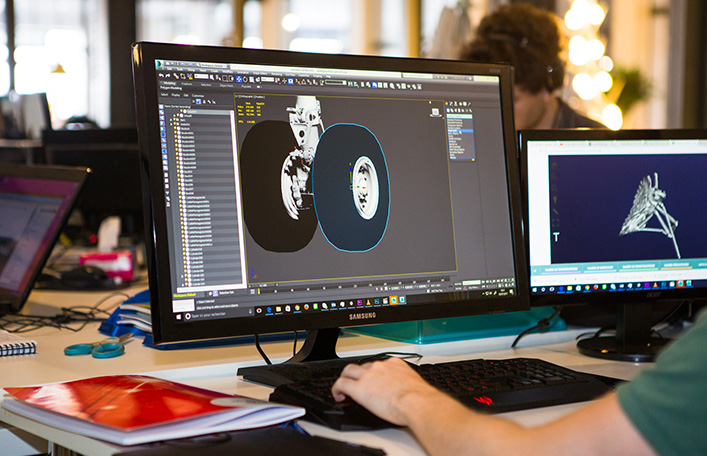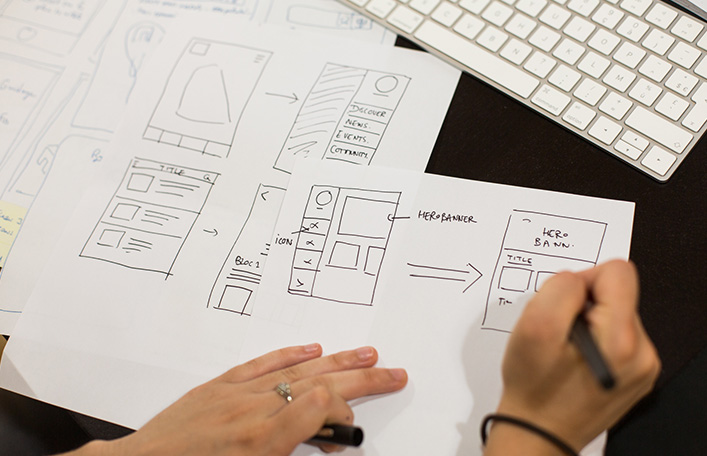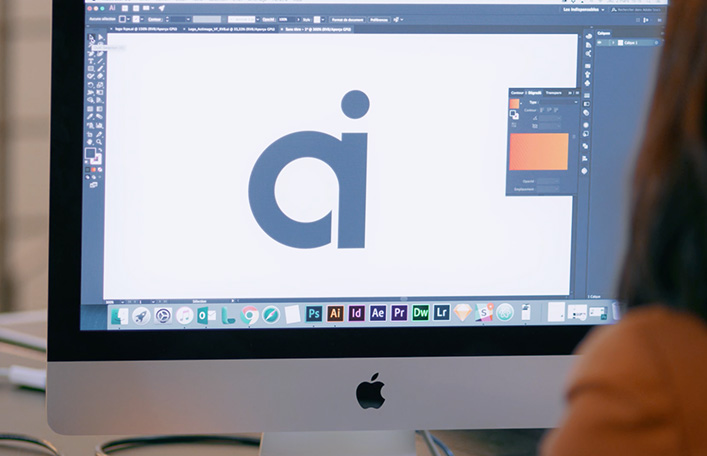 Software, framework and CMS





Julian
Business Unit Deputy Director
---
New uses, new practices, expectations, emerging needs? The artistic research, the technological innovations, as well as the globalisation of production processes arise from international emulation and resound through the conception, production, and the distribution of goods and services in a multicultural society on the move. At Actimage we insist on the fact that a designer acts at the heart of a team, holding a prescriptive role in deciding the daily environment. Across our different divisions, our creative teams are developing a general, artistic and technological culture that is constantly stimulated and challenged.
Discover our most recent creative projects
Discover our other expert divisions