Of finalised Real Estate projects were initiated on Internet
---
Investigation by ManPower Group / Usine Digitale
unique monthly users at SeLoger.com
---
SeLoger.com is France's most popular and recognized real estate platform
The impact of the digital revolution over the real estate
Internet is the main tool used by people searching to purchase real estate. Browsing (real estate) advertisement portals has become a reflex for buyers as well as salespersons.
The relationship between real estate actors and the client has been greatly enhanced. Internal production processes have also been impacted deeply by the digitalisation of the market. This revolution asks for more flexibility and leads to the conception of appropriate digital solutions.
An essential digital transition
Brand new tools specifically designed for professionals and private individuals are created on a regular basis. Thus the digital transition shakes the relationship to real estate and leads to the creation of innovative services. Actimage assists you in the creation and the implementation of such tools and is helping reaching some of the following objectives:

Diffusion and communication of information (Internet, social networks, SEO-SEA-SMO…)

Stimulating team work (Corporate social networks, Intranet portals…)
---

Business processes' optimisation (EDM – AES, Extranet portals, ERP…)

Opening data bases (Data, Blockchain) and relying on Cloud technology
---

Promoting the Internet of Things (IoT) and mobility

Providing assistance services (E-learning)
Business platforms
Designed by following a user-centric perspective, our Extranet portals for tenants (ActiLoc) and our housing exchange market platform (ActiBel) provide a full range of services. They offer our clients the opportunity to manage their audience and their market while projecting their core values.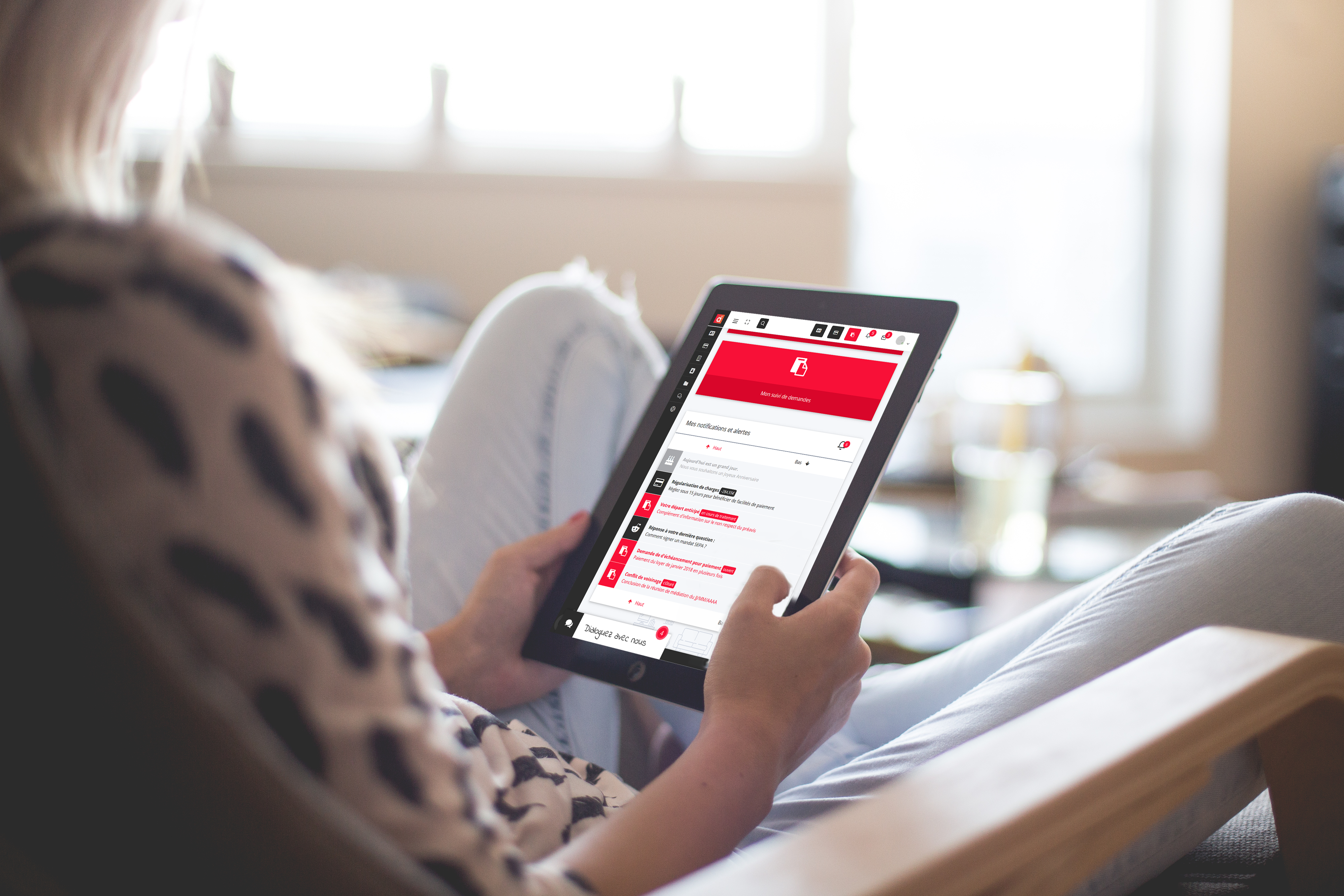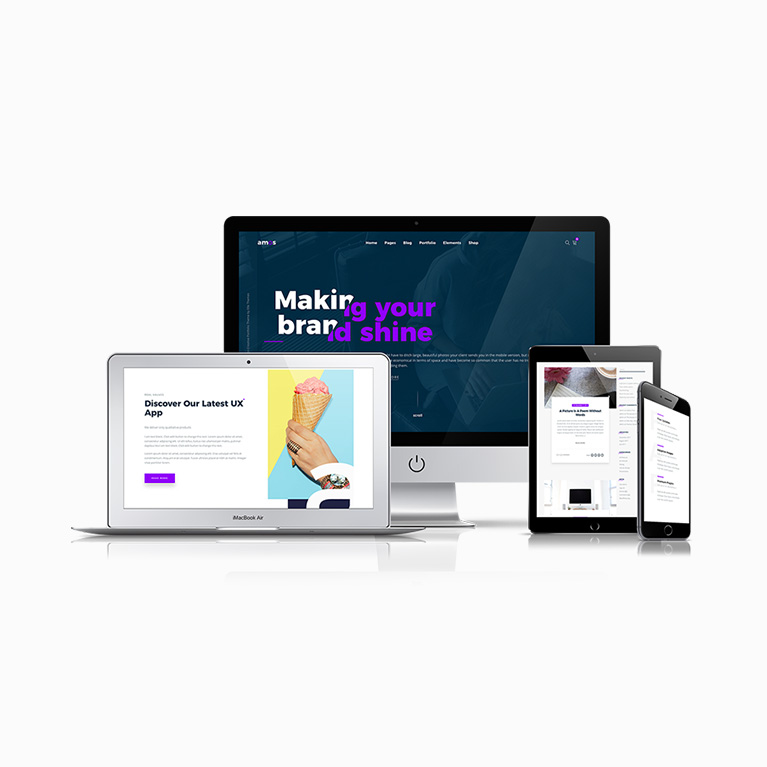 Digital galaxy
To fit your needs, we provide a digital service, divided in several adapted solutions (internet, intranet, EDM, collaborative spaces, mobile applications, CRM…) and using different technologies (CMS Open Source, Microsoft, Symfony / AngularjS…).
Augmented & virtual realities
Our virtual reality and augmented reality applications (ActiAdvert, ActiBuild, ActiTours) allow the user to project a virtual layer on top of their surroundings. These applications have several usage, from shortening the waiting list for visits, to immersing the user in a future office, or helping in the co-construction of Real Estate, among many others.
Actimage supports you through this transition
In order to create the best partnership possible with the stakeholders (renters, Real Estate agencies, tenants, owners, providers, agents…), Actimage will assist clients through every step of their projects. Our goal is to allow our clients to focus solely on their core business while we develop for and with them the tools suitable for their activity and their needs. By doing so, we warrant a responsible and virtuous digital transition.
Housing exchange market (ActiBel)
This collaborative network is designed to easily connect tenants and lead to their exchange of housing. The platform allows the users to offer their housing for an exchange and to find other tenants with similar needs. It was created as a direct follow-up to the law ELAN, passed the 12th of June 2018, which objective was to promote mobility.
The exchange platform allows to fluidify the residential experience of tenants and to provide them with a simple, effective and responsible process.


Interested in a demo?
Tenants' extranet (ActiLoc)
This digital platform's objective is to provide tenants with a mean to input and access information in complete autonomy. The extranet also assists the lessors in their role as preferred contact, by giving them access to an adapted interface.
Equipped with tools to manage their housing, the users (lessors, tenants and providers) have a greater leverage to improve the management and the quality of life of their residence. The solution also improves the sharing of information, the management of customer services, and the coordination of every stakeholders.


Interested in a demo?
ActiAdvert

- Real Estate Advertisement via augmented reality

By using the camera of your telephone, ActiAdvert allows the user to discover surrounding adverts for rental or for purchase, and to visualise accommodations' information and availability.
ActiBuild

- Augmented reality 3D buildings with interactive elements

By allowing to project a virtual 3D model within their surroundings, Actibuild provides the user with a mean to visualise tangible and abstract data regarding the accommodation.
ActiTours

- Virtual reality housing visits

By immersing the user in a virtual projection of the housing, ActiTours allows them to visit, to interact, to measure and even to furnish it. This application helps promoting the housing while preventing an oversaturation of the waiting list.
Our credentials
We are proud of the work we provided in collaboration with our clients. Our projects bring additional value to your estate and enhance its profitability by improving its usability, by facilitating the communication between tenants and lessors and by respecting the law.
If one of our services brings interest, please contact us!
AORIF – Business platform

GrandLyon Real Estate – Business platform & digital galaxy

BNP Paribas Real Estate – Microsoft services center

Paris Habitat – Business platform & Tenants' social network

OPH Montreuillois – Business platform & digital galaxy

Val Savoie Real Estate – Business platform & digital galaxy

Haute-Savoie Real Estate – Business platform & digital galaxy

AL Residences – Digital galaxy

OPUS 67 – Digital galaxy

Ma Nouvelle Vie – Digital galaxy

Batigère – Digital galaxy

Var-Habitat – Digital galaxy

Habitat 08 – Business platform & digital galaxy
Discover our other expertises