Ours expertises
User interface design
Putting user experience and user friendliness at the core of our digital projects
UX & UI, two inseparable skills
Only by combining UX and UI can the needs of users be fully understood and answered to. Although these two skills are intertwined, their roles are truly different.
UX, User Experience
UX design focuses on the analysis of the types of users, their click streams and their interaction with the digital solution. UX has to be reflected upon ahead of production in order to ensure an optimal browsing experience for the users.
UI, User Interface
UI is the appearance. It is the visible, and sometimes tactile part of the product which the user interacts with. It is the graphic elements specifically crafted to make the browsing experience comfortable and intuitive. It is a design thought through and adapted by using human-engineering as to make the tool as handy as possible. It also encompasses the aesthetic of the interface and uses it to convey a branding, an emotion, a mood and a universe.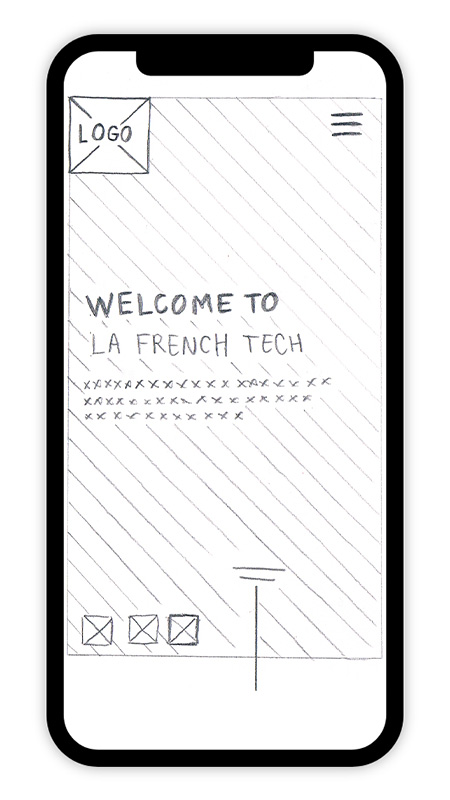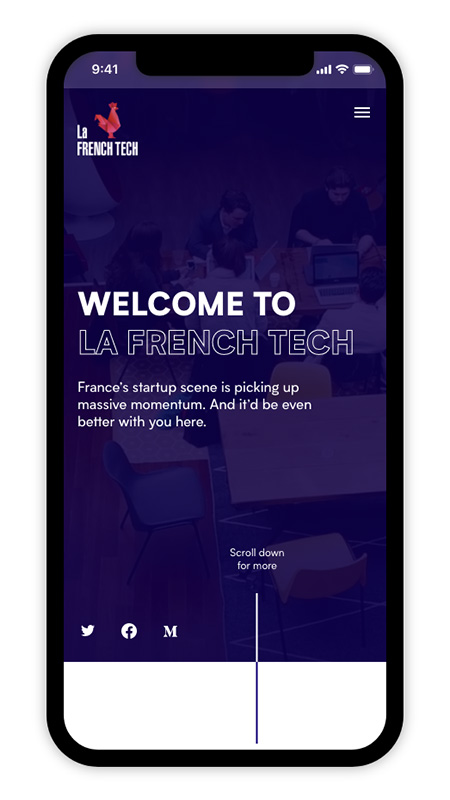 Want to know if your site is up to date?
We will get back to you within 48h !
Our agile methodology
Our approach to interface design is defined in four sentences. This methodology adapts to the typology and scope of your project.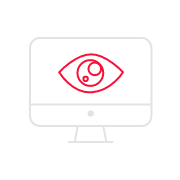 1
Empathize
Expressions of requirements
Ergonomic audit
Graphic trends analysis
Digital strategy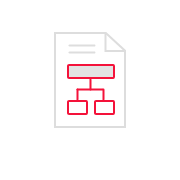 2
Define
Detailled personas
Users flows
Prototype / Wireframe
Co-creation workshop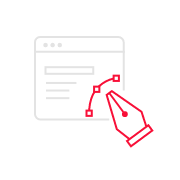 3
Prototype
Graphic mock-up
Graphic guideline / UI Kit
Motion design / Photo
Editorial content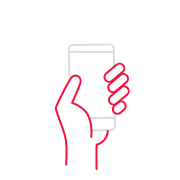 4
Test
UX workshop and consulting
Webmarketing optimization
Iterative process
Support service
Our multidisciplinary solutions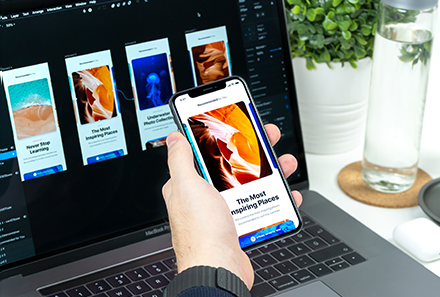 Graphic interfaces design
Our UI designers craft user-friendly, aesthetic and optimal interfaces for you and your users. After realizing satisfying wireframes (still or animated), we use them as a base for crafting the graphic models. From the colour scheme to the typography, from the icons' design to the implementation of a UI kit, from the layout to the hierarchisation of elements, we think everything through in order to deliver consistent, comfortable and trendy interfaces. Every single element is crafted with user experience in mind in order to further improve the digital tool.
A strong brand
Our team is made of UI designers and artistic directors on point with the latest graphic trends. They take action on a wide range of digital platforms: mobile applications (IOS/Android), websites makeover, mixed reality interfaces … Our experts are responsible for your corporate identity and will follow your graphic charter when designing an interface or coming up with a brand new visual universe for you.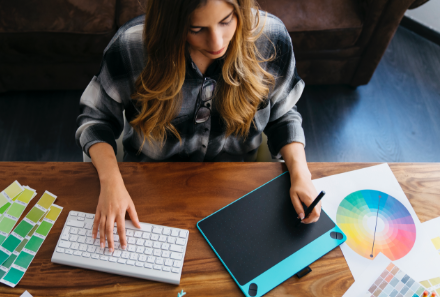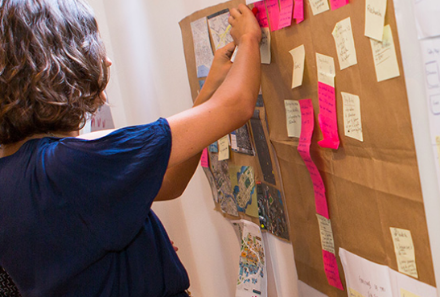 Co-design, the basis of a solid project
The UX workshops allow us to gather the needs and wants of the users, to understand the use they make of the product, and the context for it all. We use them to establish, together with the client, the foundations of the project and to draw the path toward a solution that is useful, usable and used. Our UX experts lead the workshops in a way befitting your needs: personas understanding, click stream formulation, user cases and user stories prototyping… Depending on your preferences, we hold these workshops in our offices or in yours.
Your project and its step-by-step evolution
At each and every step of the project, we send you the deliverable that allow you to confirm the orientation.
Our UX-UI credentials
Actimage has created tailor-made solutions for customers from all walks of life: luxury, aeronautics, health, culture, administration, automotive, etc.
Application de géolocalisation – Paris La Défense